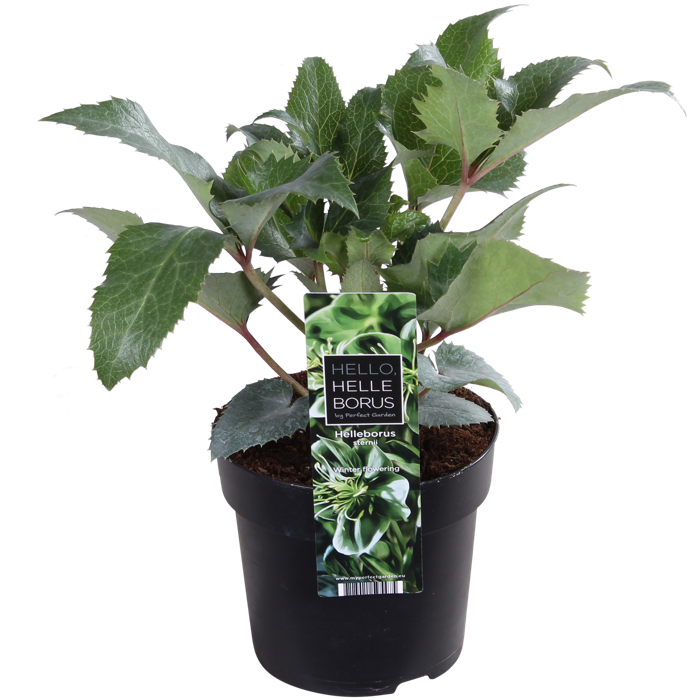 Helleborus sternii
It is a clump forming, perennial plant with very sturdy, rough-edged, dark green leaves. Helleborus sternii is also evergreen. The maximum height is 30 cm. The first flowers appear from January. They are pink with a green hue and contrast beautifully with the dark green leaf. Flowering can continue until April. Helleborus sternii requires a sunny position in moist soil. In principle, the plant is quite hardy, but it is advisable to cover it during severe frosts to prevent frost damage to the young flower buds. The plant requires little or no further care.
Find our items at one of our online providers or a garden centre in your area:
B2B
B2C
Description Helleborus sternii
Helleborus sternii is a beautiful winter bloomer. Loves humus-rich chalky soil. Hellebore has a red glow over the leaves.
Hardy bloomer from January to April.
Cross between helleborus argutifolius and lividus
Rough-edged dark green leaves with a pinkish-greenish flower
Can be used in the garden or in a nice ornamental pot
Specificaties
SKU
HESTERNI14
GTIN
8718021595475
Bot. family
Helleborus
Species
Sternii
Cultivar
Sternii
Common name
Hellebore
Fustcode
815
Amount per tray
8
Amount of trays per layer
5
grown organically?
More More More...
Related products
Chat with us via WhatsAPP