Making the world greener all year round
We are the team of Hoogeveen Plants, and we offer a broad assortment of garden plants.
This is divided into 5 product groups: Up-climbers Climbing plants, Tasty Green organic fruit, Elegrass bamboo, grasses. or ferns, Hello Helleborus and Hello Agapanthus.
Together with our customers, we want to establish these product groups in the market and make the world a greener place together.
You can divide our customers into different segments. Garden centers, DIY stores, Supermarkets and E-tail.
Together with our wholesale partners, we deliver our green garden plants throughout Europe on a daily basis.
Total supplier
Within our product groups we want to be a full assortment supplier for all our customer groups. The one-stop-shop when it comes to climbing plants, fruit plants, bamboo, grasses, ferns, Helleborus or Agapanthus. We have a specialized main location for each product group, surrounded by sub locations for other pot sizes. We also work closely with a selected group of growers who use their specialism to complete the range in the best quality. We digitize the offer via the various trading platforms or link it directly.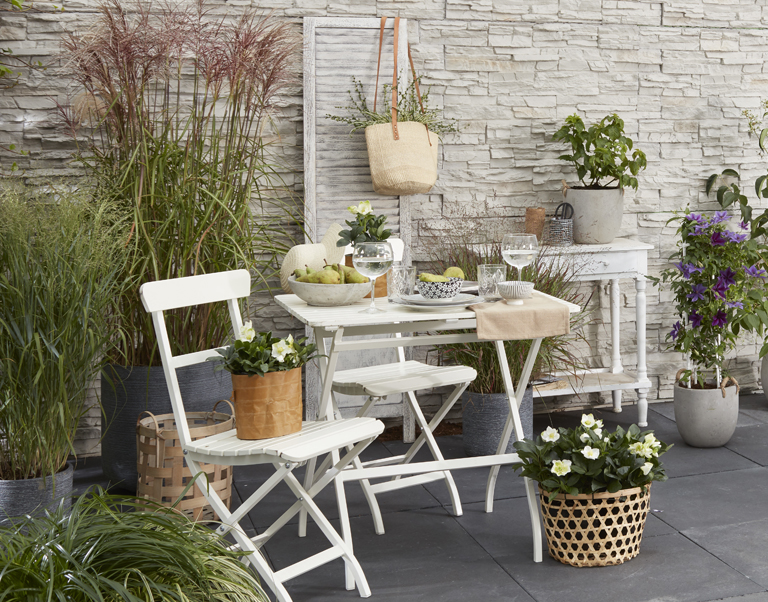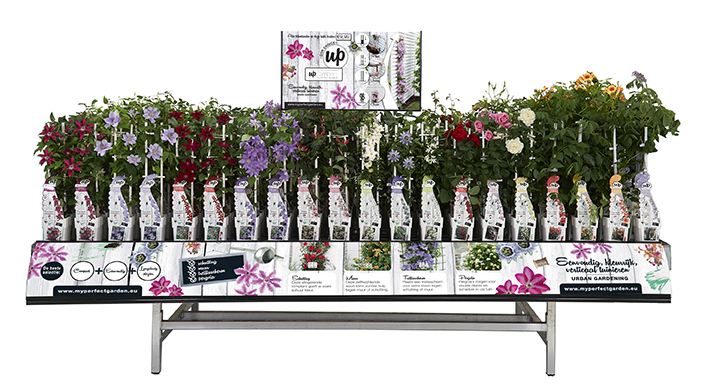 Concepts
Hoogeveen Plants' account managers are happy to help you develop complete and relevant sales concepts. Think of garden center concept tables, MIX CCs with different product groups on one cart, product themes such as wine grapes or super fruit, shop displays with a children's theme about soft fruit. For example, in combination with saisons, theme days or holidays. The concept is immediately ready for sale, the store employee only needs to position the plants at the right place to achieve the best sales result.
Etail, the store that is open 24/7
Consumer behavior has changed rapidly in recent years.
Hoogeveen Plants facilitates (r)etailers to sell products even better online. For example, we provide our customers with optimal consumer content and with Myperfectgarden.eu we offer an inspiration platform where consumers are helped in inspiration and orientation. In this way we like to think along with our customers about how we can optimize the customer journey continuously.
Chat with us via WhatsAPP